A saguaro cactus will cost $100 per foot, on average. Typically, these are priced between $80-$120 per foot, according to DFRanchandGardens.
Average Cost Of Saguaro Cactus
While the cost is typically between $80-$120 per foot for a saguaro cactus, here is a look at average prices by size:
6 in. Saguaro Cactus: $20 per foot.
12 in. Saguaro Cactus: $40 per foot.
18 in. Saguaro Cactus: $75 per foot.
24 in. Saguaro Cactus: $150 per foot.
3-7 ft. Saguaro Cactus: $80 per foot.
8-20 ft. Saguaro Cactus: $100 per foot.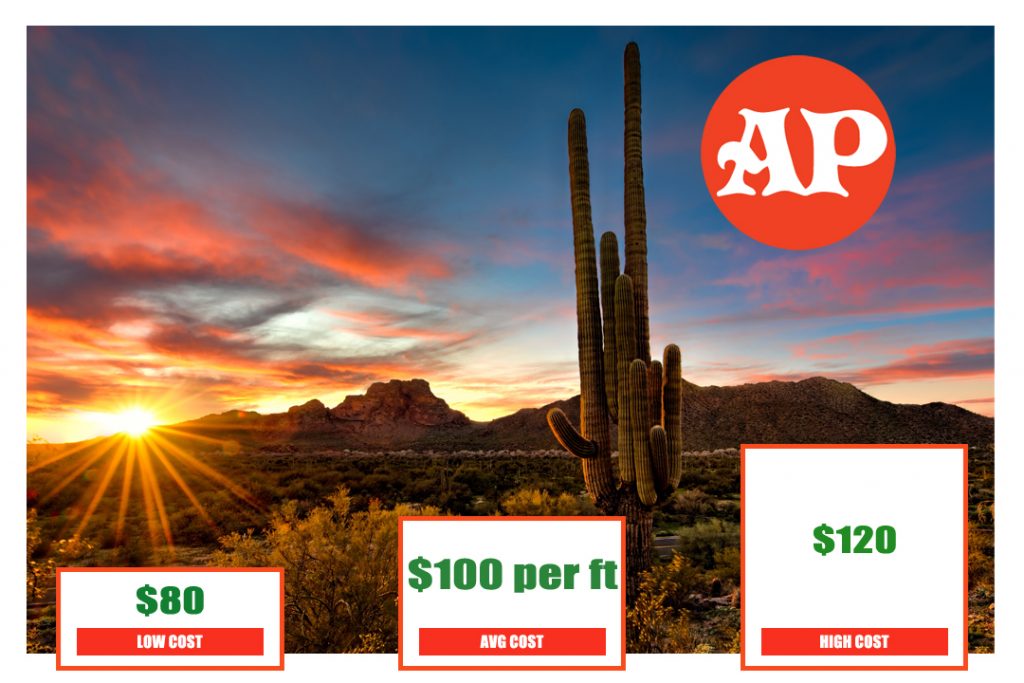 Where To Buy Saguaro Cactus
The saguaro can grow to be over 50 ft tall. It is native to the Sonoran Desert in Arizona. The saguaro blossom is the State Wildflower of Arizona. Saguaros have a relatively long lifespan. They may grow their first side arm any time from 75-100 years of age.
A&P Nursery is especially proud of Arizona's state cactus the Saguaro by offering it for sale at all 4 of our locations in the east valley. As part of our desert landscape, our experts can help you make the most of this state icon on your property. Visit one of our locations in Mesa, Gilbert or Queen Creek and browse our selection Saguaro cacti.
When you have found the ideal Saguaro for your setting, we can assist with delivery and installation. We are the premier cactus experts in Arizona, we cannot wait to help you. Find Saguaro Cactus For Sale Right Here!
How To Care For A Cactus
Here are four simple tips to properly care for your cactus:
Water when needed.
Expose it sunlight.
Choose the ideal pot for the cactus.
Find the best fertilizer.
Location is key for your cactus to flourish, especially if you are choosing to keep it in indoors. This plant needs a lot of sunlight to survive and thrive. It is possible to burn the cacti, though, so make sure you put the plant in a spot where it will not receive an excess of sunlight.
Cacti also need to stay hydrated, so provide your plant with at least 1/4 cup of water every other week. Ensure you have the best pot for your cactus. This means finding a pot that is large enough to let the cactus grow and expand over time. Invest in a pot that features drainage holes, but still refrain from overwatering the plant.
Cacti require a very efficient soil. You will want the dirt to be as dry as possible at all times. These plants also crave nutrients that can only be provided by fertilizer. Give the cacti a light supply of fertilizer with each and every watering.
---
If you're looking for the best pond plants for your Mesa home contact the knowledgeable and helpful folks at your local A&P Nursery.